Unworn. Sustainable. Totally bitchin'.
What you put on your face is a declaration of self-expression, and we're here to help you tease out what you'd like to say through your eyewear.
Our vision is to show you your best self through the vintage frames of your dreams.
Revival: How it all came into focus
2014
We meet at SDSU where we're teaching and we notice that we're both super funny and have great style. Obviously, we become friends. 
2018
Jon discovers a pair of 40-year-old Nikon browline sunglasses in Japan that are unworn and in perfect condition with their original tags. Say what?!
Still 2018
We rave about the radical paradox of deadstock vintage eyewear to anyone and everyone.
2019 - 2020
They listen! We're elbows deep in every style of eyewear from the last four decades, fulfilling hundreds of orders each month. Wowza!
2021
We celebrate the grand opening of Revival Vintage Eyewear's brick and mortar shop in October in the historic neighborhood of North Park. We drink a lot of champagne.
Now
You swing on by, get an exam with Dr. Bui and we match you with your perfect pair. It's love at first sight.
Who runs this joint, anyway?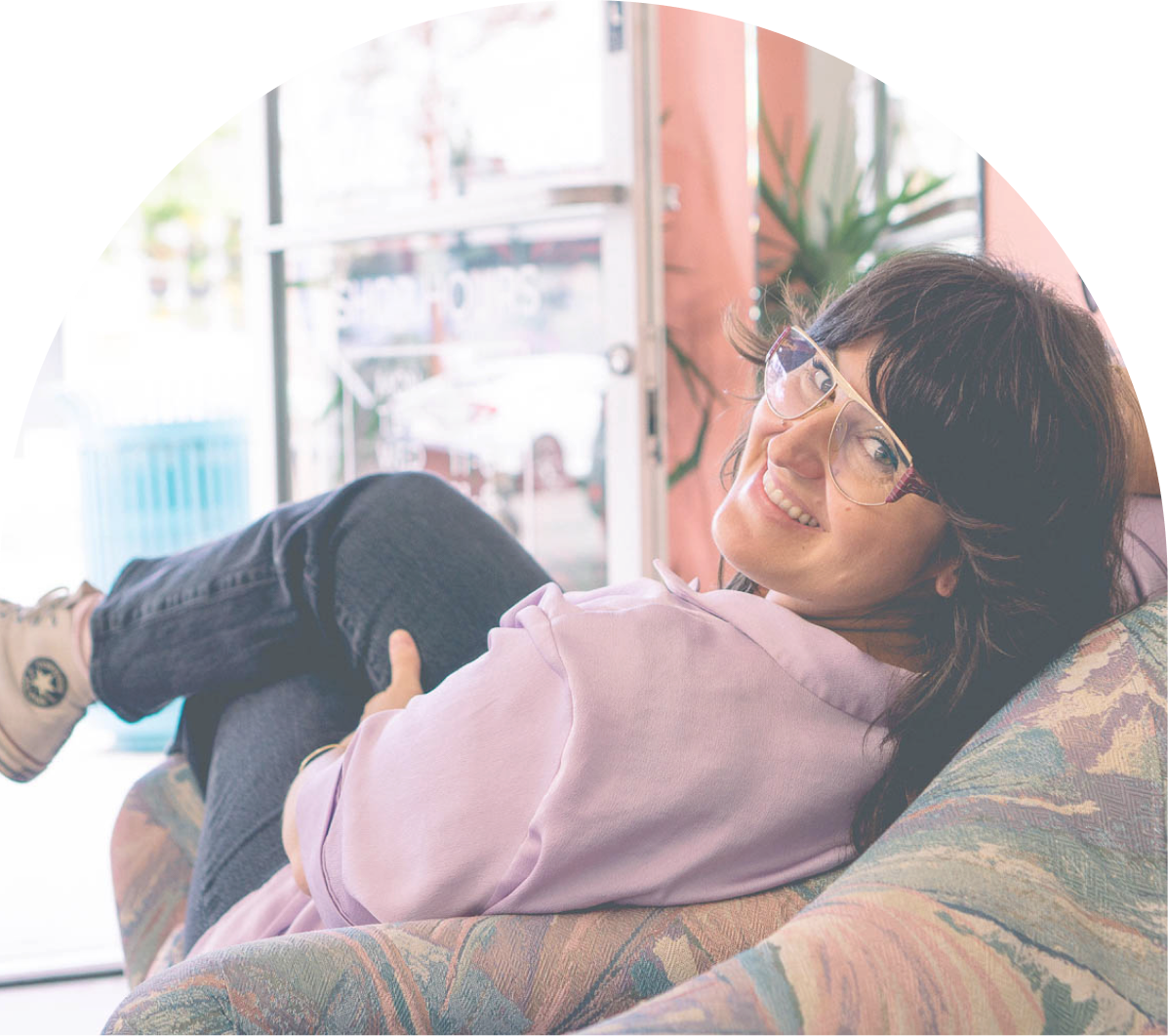 Meet Jenna
Favorite eyewear brand: Menrad or Silhouette.
I should have been born in: 1975! The colors and details of glasses were out of this world.
Catchphrase: Wowza!
When I'm not at Revival, I'm: Hiking, traveling, or hanging out with the cutest dog in the land, Goldie.
Jenna's story
The moment I fell in love with vintage eyewear was in 2019. I was in the back of Jon's shop in Pacific Beach, marveling at pair after pair of gorgeous, decades-old frames. The colors, shapes, and quality were like nothing I had ever seen. I knew I wanted to be a part of it. 
In my life before Revival, I had careers in academia, real-estate, banking, and more, but nothing tops curating vintage frames and helping people look and feel their best!
"My favorite part of the job is watching our customers' faces light up after I've helped them find their perfect frame."
When I'm not connecting with customers, I'm probably brainstorming new ways to partner with other small businesses and engage our North Park community. Or watching Golden Girls and Law and Order SVU episodes on repeat.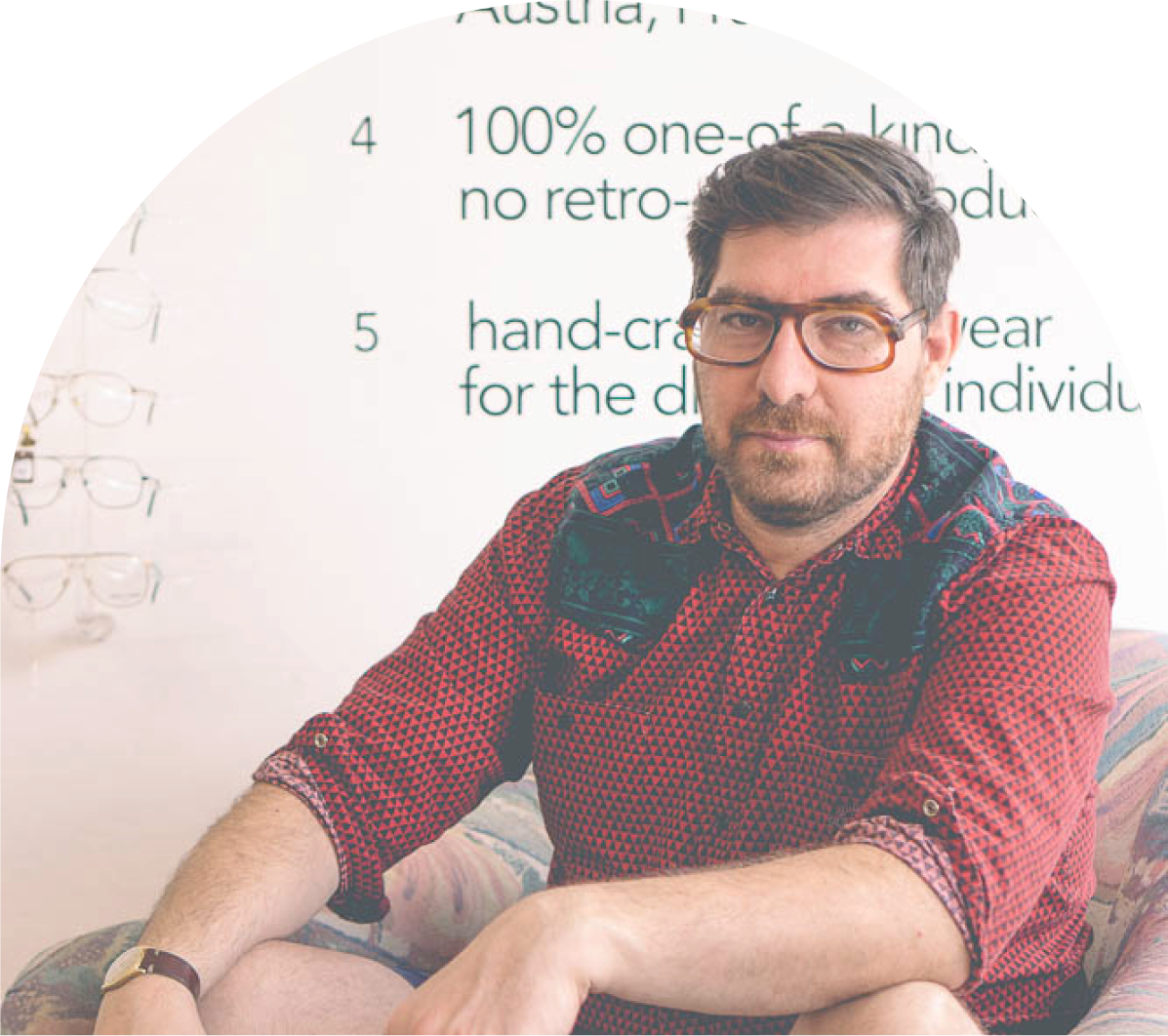 Meet Jon
Favorite eyewear brand: Monb (the unknown JPG and YSL), hands down.
I should have been born in: 1970, so I could have enjoyed the very first Star Wars film as a kid in 1977.
Catchphrase: "I could make that."
When I'm not at Revival, I'm: Spending time with my wife and pets, thinking about Revival, or planning my next trip back to Japan.
Jon's story
I've been wearing glasses on my face 24/7 since middle school, so I guess it was almost inevitable that I would eventually become obsessed with a product so integral to my life.  
Prior to Revival, I spent five years building a vintage watch business that primarily focused on Japanese-made products. As a pretty huge geek for craftsmanship, I really appreciated the construction and materials of vintage products. They were exponentially better than anything on the market today. 
"When I discovered deadstock vintage eyewear, that was the moment I began seeing glasses as something more than just a utilitarian device."
I knew I wanted to introduce other people to these incredible fashion pieces.  
My favorite part of what I do is sourcing products, thinking about how to make Revival more efficient, and building prescriptions and adjusting frames. In other words, you can usually find me in the back getting my hands dirty, but I like to pop out from time to time to say hello and wax poetic about our latest kickass collection of Japanese and German frames.